AgreeDo partners with social enterprise platform tibbr
tibbr.com provides an enterprise social media platform in over 100 countries. AgreeDo is a perfect match for tibbr when it comes to meetings.  Therefore AgreeDo is now available as an integrated app through the tibbr App Marketplace.
You can smoothly handle your meetings' contents within your organization using AgreeDo. Prepare meetings, take minutes and track the results of meetings with our simple Web Application.
When using AgreeDo from within tibbr, you don't have to sign up manually, all your tibbr accounts can automatically use AgreeDo. This enables them to start right away and get more out of their meetings.
The AgreeDo interface integrates smoothly into the tibbr platform: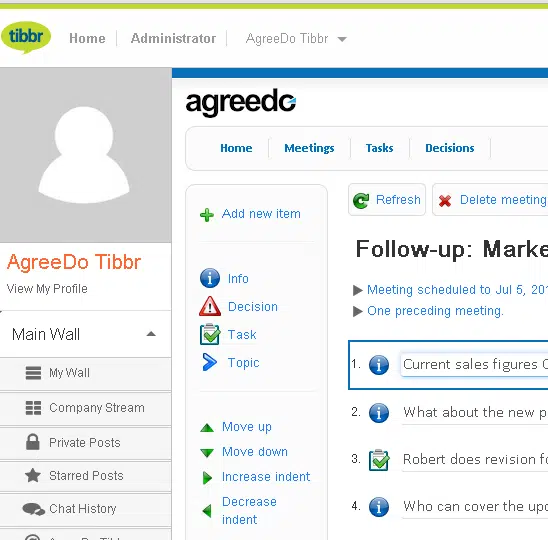 Also, important events like meetings also show up on the users' tibbr walls, so they don't miss anything important.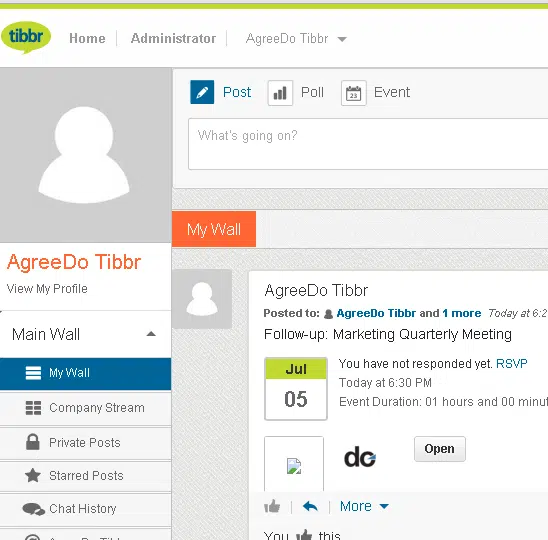 Tibbr has also an announcement regarding this partnership.