Many users ask us: "Where can I download my invoices in AgreeDo?". This article describes in detail, how to access your invoices. 
If you subscribed to AgreeDo premium you receive an invoice either on an annual or monthly basis. For comparison of the free version of AgreeDo (AgreeDo Basic) and the premium edition (AgreeDo Premium) please refer to this blog post.
How to download my invoices in AgreeDo?
In order to download your invoices please open the settings menu …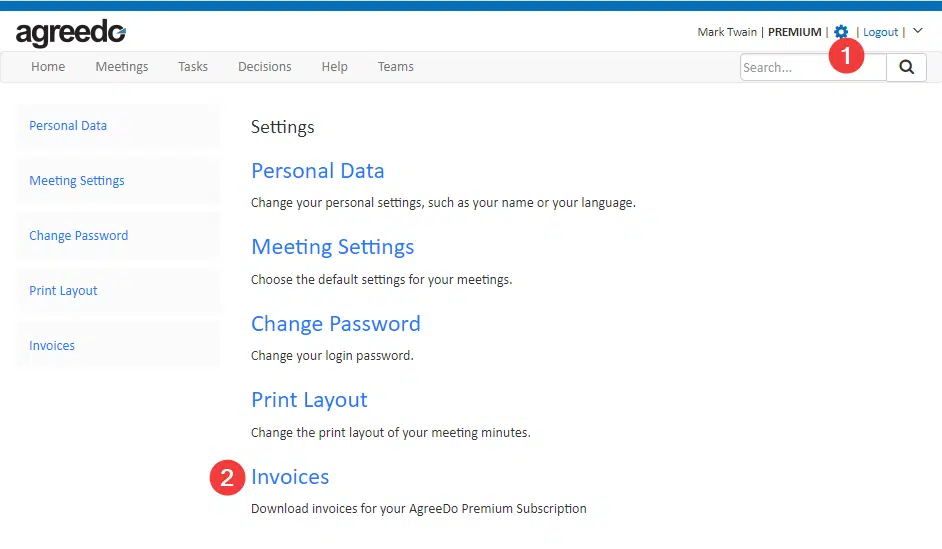 … and select "Invoices".
You now see a list of your invoices: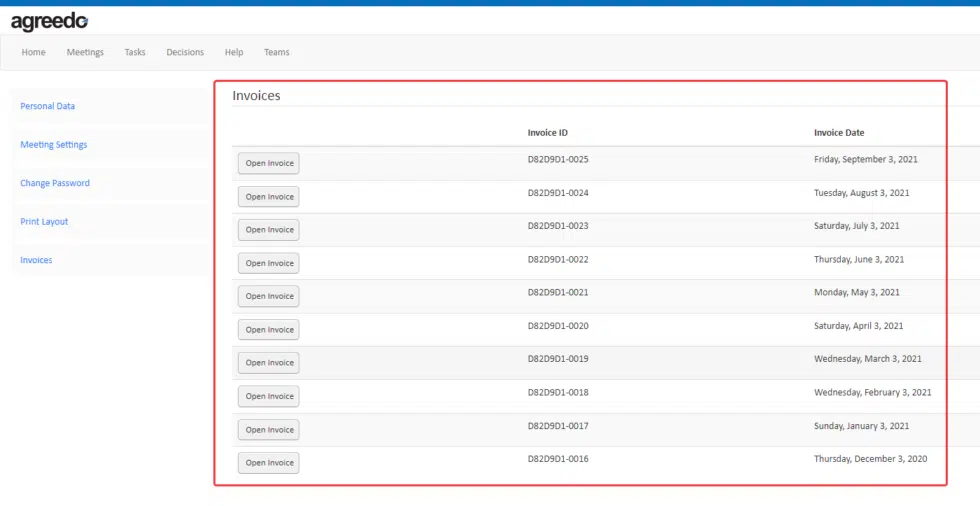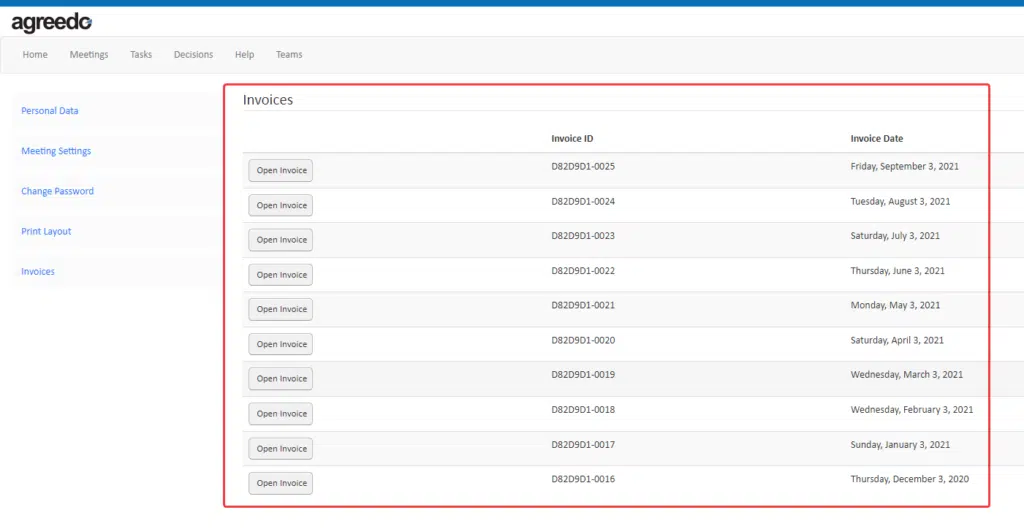 Alternatively, you may directly access your invoice list with this link https://www.agreedo.com/MeetingApp.html#settings;invoices.
To download an invoice click on "Open Invoice". If you have any further questions about invoices please contact us.